Meet the Panther Creek Team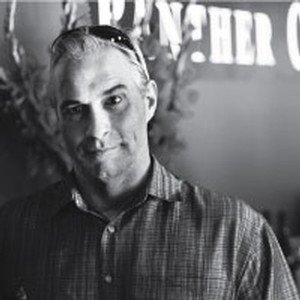 Tony Rynders, Winemaker
Tony Rynders has spent the past 20 vintages developing his winemaking skills in some of the best wineries in Oregon, Washington, California, Italy and Australia. He is recognized as one of America's most highly acclaimed winemakers. Tony works with many varietals, including Pinot Noir, Chardonnay, Syrah, Cabernet, Merlot, Sangiovese and Viognier, plus sparkling wines and aromatic white varieties. "In every wine I create, my goal is to express each vineyard's unique personality," comments Tony.
Tony obtained a Master's degree in Enology and Viticulture in 1992 from the University of California at Davis. He has worked harvests in Napa, northern Italy, Australia and Tuscany and held winemaking positions at several wineries; Tony was the head winemaker at Domaine Serene Winery/Rockblock Cellars for 10 years, during which he obtained more 90+ point scores from the Wine Spectator than any other winemaker during this period of time.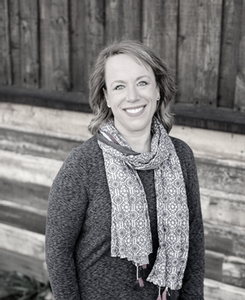 Sarah Pearson, Chief Executive Officer
Sarah Pearson was named CEO of Panther Creek in 2022. Originally from Massachusetts, Sarah has been living on the West Coast for over 20 years. Her curiosity about wine started while living in France and grew during her time spent living in close proximity to Napa/Sonoma, California wine country. She is multi-lingual in Spanish, French and Hebrew, and is a certified Spanish Wine Educator, granted by the Spanish Wine Academy in San Francisco. She holds the WSET Level 2 from the Wine & Spirits Education Trust, and the Basic Certificate from the Court of Master Sommeliers. She has worked at numerous wine companies during her 15-year tenure in the wine industry and her love for wine has not wavered. Sarah moved her family from California to Oregon in 2018 to join Dobbes Family Estate in Dundee, Oregon, as VP of Marketing and Sales and also became the CEO in 2021. In her free time, Sarah enjoys traveling, spending time with her husband, two daughters, and dogs, and exploring new restaurants and craft cocktails.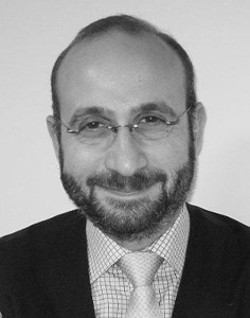 Rob Rupe, Vice President
Rob Rupe is Vice President of Panther Creek Cellars. He is also Partner of Bacchus Capital, which he has been a part of since its launch in 2007. He has 25 years of experience evaluating and executing financial transactions, both as an advisor and a principal.
Rob oversees Panther Creek's financial and operational management teams.
Prior to joining Bacchus, Rob was a Vice President at Gordian Group, a leading independent investment bank specializing in complex and distressed financial advisory work.
Rob received a Bachelor of Science degree, magna cum laude, from Georgetown McDonough School of Business, and a MSc. Economic History from the London School of Economics and Political Science. He earned a Master of Business Administration degree Beta Gamma Sigma from Columbia Business School.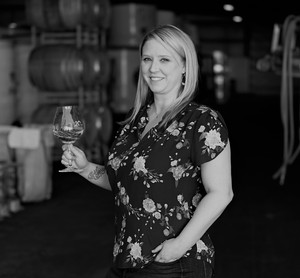 Kari Mahe, COO
Kari has been COO of Panther Creek Cellars since 2021, and is also the General Manager of Dobbes Family Estate / Wine By Joe in Dundee, Oregon. Kari was raised in Newberg, Oregon and currently lives with her family in Dundee. After high school, Kari started her career in accounting when she lived in La Grande and worked for a family owned fuel company. She moved back to her hometown in 2004 and worked in the construction industry until recently when she joined the team at Dobbes. Even though she has lived here her whole life her love for wine just began recently during a wine tasting tour. In her free time Kari loves to spend time with her family, read and enjoy the outdoors.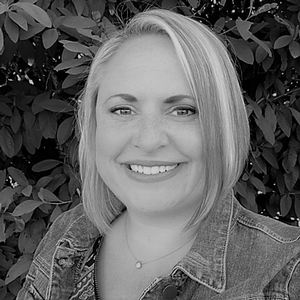 Michelle Bolliger, Director of Sales
Michelle has been the Director of Sales for Panther Creek Cellars since 2021. She is also the Sales Operation Manager of Dobbes Family Estate / Wine By Joe in Dundee, Oregon, having been with the company since 2009. Michelle graduated from the University of Oregon in 2005 with a business degree. After graduation, she started her career as a real estate agent who focused on selling vineyard properties. Michelle's early exposure to the beauty of Oregon's vineyards and its equally beautiful wines helped her realize her deep passion for the Oregon wine industry.  Michelle was born and raised in Newberg, Oregon and currently lives with her husband on the property she grew up on.  In her free time, you can find her riding ATVs, playing with her furry children, drinking wine and spending time with her family.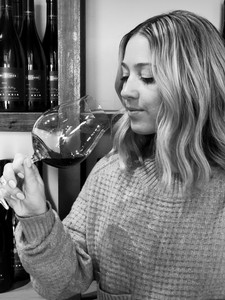 Jenna Olson, Tasting Room Manager
Jenna Olson is the Tasting Room mManager for Panther Creek Cellars in Woodinville, WA. She joined the team in December 2021, coming from a long career in hospitality-management. A native to the Cleveland-Akron area in Ohio, Jenna has lived and worked in multiple states including Ohio, Minnesota, Michigan, and New York. While her studies include interior architecture from Ohio University, she has applied her education opening. and designing two restaurants, and a distillery. New to the wine world, Jenna is excited for her new role, and looks forward to embark on the new venture. If you can't find her in Woodinville, she's off hiking with Jaxson and Booboo, her two Vizsla's, skiing in the mountains, or finding sunshine on a sandy lake or beach.
Leslie Glassman, Marketing Manager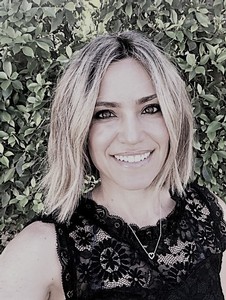 Leslie Glassman has over 15 years of marketing, event planning and social media experience. She has been with Panther Creek since Bacchus Capital's acquisition of the winery in 2013. Leslie is also the Marketing Manager for Bacchus Capital Management, a private equity wine fund.
For Panther Creek, Leslie is responsible for managing digital platforms as well as social media and email and press communications. Leslie has worked as the Marketing Manager for Gordian Group, a leading independent investment bank, for 16 years. She began her career in Financial Operations at Citibank.
Born and raised in Los Angeles, Leslie holds a Bachelor of Arts & Sciences degree in International Spanish for the Professions with a Minor in Business from the University of Colorado at Boulder. Leslie became interested in wine at her first winery tour at a vineyard in Stellenbosch, South Africa while traveling around the world on Semester at Sea during college. In her free time, you can mostly likely find her at the baseball fields cheering on her two sons, and spending time at home with her husband and family, or walking her doodle, Teddy.