April 10, 2020 | Panther Creek News
Briscoe Bites Reviews Panther Creek 2017 Lazy River Vineyard Pinot Noir
In my most recent, very generous allocation of Panther Creek Cellars wines, I received samples of each single-vineyard bottling of the winery's estate Pinot Noirs. How does one choose which vineyard to taste from next? I simply went with the name. Let's face it, we're all quarantined/shut-in-place and *probably* feeling a tad bit more lazy than usual. Or is that just me?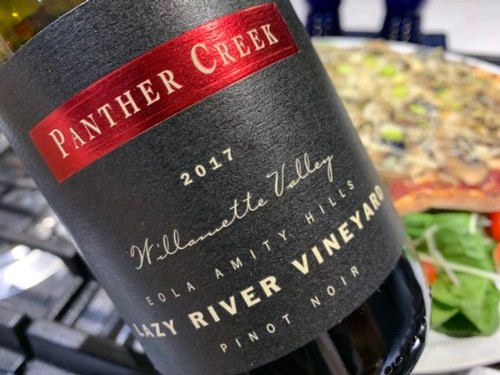 About the Wine: Panther Creek Cellars 2017 Lazy River Vineyard Pinot Noir
14.2% ABV
Flavor Profile:
Appearance: Pale ruby
Comments
Commenting has been turned off.