July 27, 2018 | Panther Creek News
Panther Creek 2015 De Ponte Pinot Noir | Great Northwest Wine Review
Great Northwest Wine
Home > Latest wine reviews > Panther Creek Cellars 2015 De Ponte Vineyard Pinot Noir, Dundee Hills, $45
Panther Creek Cellars 2015 De Ponte Vineyard Pinot Noir, Dundee Hills, $45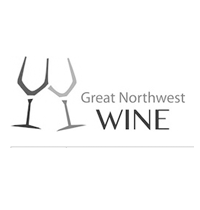 By Great Northwest Wine on July 27, 2018
Tony Rynders knows his way around the Dundee Hills after his decade at Domaine Serene, so his superb work with De Ponte Vineyard for Panther Creek Cellars should be predictable. The fruit for these three barrels of juice from the 21-acre site came into his winery by Sept. 15 during this warm growing season. Only one of the barrels was new French oak, allowing for fruit-driven aromas of boysenberry and cherry juice that also offer up cedar and sage. The fluid is juicy and full-bodied, bringing flavors of cherry, blueberry and pomegranate. There's raspberry, smoke and earthiness in the background, setting up an enjoyable and lengthy finish, giving it appeal for Pinot Noir lovers and others. That makes it nicely positioned among neighboring tasting rooms in the Hollywood District of Woodinville, Wash.
Rating: Excellent
Production: 75 cases
Alcohol: 14.4%
Comments
Commenting has been turned off.