June 27, 2017 | Panther Creek News
"Pacific Northwest Tour" | Kalita Vineyard
I had the opportunity over a two week period to taste a wide variety of Oregon Pinot Noir vintages. First up was the Northwest Wine Encounter at the Semiahmoo Resort in Washington State just over the border from Canada. It was a focused wine event with 80 or so enthusiasts in attendance and a small number of winemakers from Oregon, Washington and British Columbia pouring. I went because Consulting Winemaker Tony Rynders was pouring the 2014 Panther Creek Cellars Kalita Vineyard Pinot Noir. Since 2013 when the Bacchus Wine Fund acquired the iconic winery founded by Ken Wright in 1986 and Tony Rynders took over the winemaking duties, the Kalita Pinot Noir has become one of the featured single vineyard wines in the Panther Creek lineup.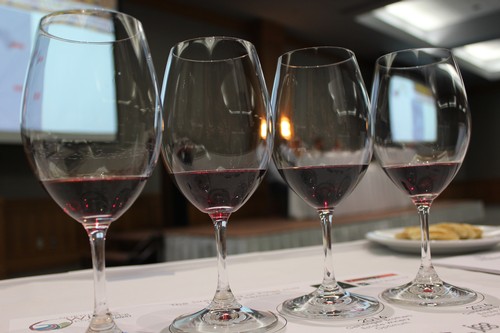 The Northwest Wine Encounter was a real treat because we were joined by a few noted Washington winemakers pouring their wines made with Bourdeaux grape varietals – Chris Figgins of Leonetti Cellars, Chris Upchurch of De Lille Cellars and David Merfeld of Northstar Winery. The food and service at Semiahmoo were noteworthy as well.
During the next week I was able to stay at Kalita Vineyard where Bud Break had just occurred perhaps a week earlier. After three consecutive warm and early vintages, the 2017 vintage at this stage is tracking the glorious 2008 vintage. I was able to barrel taste the 2016 Kalita Vineyard Pinot Noir with several of our winemaker clients. These wines will be wonderful when bottled, approachable in their youth as well as age-worthy.
Comments
Commenting has been turned off.