February 22, 2016 | Panther Creek News
Panther Creek 2014 Pinot Gris a "Wine of the Week" by Chuck Hill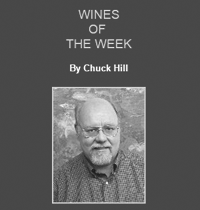 Panther Creek
2014 Pinot Gris
Willamette Valley AVA
$20.00
We tasted this flavorful Pinot Gris last summer with oysters and mussels and found it to be a delicious accompaniment. It is equally tasty with lighter pastas, chicken and poached finfish like halibut or sole with lemon-oregano butter.
Comments
Commenting has been turned off.