November 16, 2015 | Panther Creek News
Panther Creek Cellars 2012 Lazy River Vineyard Pinot Noir in Top 50 Wines of 2015 | Seattle Times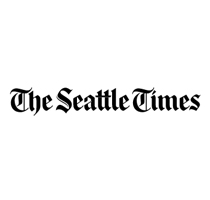 The Seattle Times' 50 best wines of 2015
Originally published November 11, 2015 at 7:00 am Updated November 11, 2015 at 4:14 pm
Wine columnist Andy Perdue chose 50 wines he loved this year — from 50 wineries. Panther Creek Cellars is on the list at #10.
10. Panther Creek Cellars 2012 Lazy River Vineyard pinot noir, Yamhill-Carlton, $45: This longtime Oregon winery has gone through hard times in recent years because of ownership changes. Thanks to winemaker Tony Rynders, Panther Creek is back on the prowl.
Comments
Commenting has been turned off.