March 10, 2017 | Panther Creek News
Panther Creek Cellars | The Royal Gazette Review
Michael Robinson
Published Mar 10, 2017 at 8:00 am (Updated Mar 10, 2017 at 8:30 am)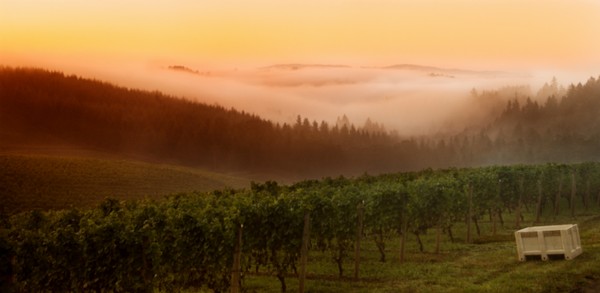 Oregon has gone from five to just over 700 vineyards during my time in the wine trade.
They are virtually on the same parallel north as the Burgundy region in France, hence the admiration of their pinot noirs.
Panther Creek Cellars is a brand new arrival for us; they have established a reputation for making big, fruity pinot noir since their founding in 1986. We now have their 2013 Winemaker's Cuveé Pinot Noir, which is a blend of grapes from five vineyards and soil types that create a seamless and pretty wine that is red-fruited and bright.
It is expansive on the palate, with a hint of cinnamon and a delicious mouth-feel. Here is what their winemaker has to say about it: "This cuvée is a bright glimmer; dancing with vigour and fluidity across the palate, bursting with an expansive spectrum of red fruit — red raspberry, red plum, pomegranate and red currant, grounded by delicate spice and a subtle dustiness." $41.20.
Most of Oregon is directly affected by the climate coming off the Pacific Ocean, giving it mild winters and wet summers. This makes it a difficult place to ripen grapes, but some say that the harder grapes have to struggle, the more complex they will turn out to be.
Last night, I happened to be with a winemaker who addressed this subject by saying that the main job of a vine is to survive and reproduce and so when there is a challenge, it works even harder on the fruit.
Pinot gris is an important and successful grape grown in Oregon. Our new Panther Creek 2014 Pinot Gris is clean, crisp and elegant, with initial notes of apple that develop into melon, Meyer lemon and cotton candy. Light and zippy on the palate with a nice balance between acid and fruit with a long finish. $29.80.
Here's what Chris Upchurch, the winemaker of a new acquisition for us, DeLille Cellars, had to say: "At DeLille, we believe that Washington State is a grand cru wine-growing region, created 10,000 years ago.
"The challenge for us has always been, and remains, to create special wines from the uniquely expressive terroir that Mother Nature gave us a long time ago. We know that this challenge of discovery is never-ending and is becoming tradition here at DeLille Cellars."
Delille choose to honour the legendary French bordeaux tradition of white wine with Chaleur Blanc 2015. This is a classic white blend of sauvignon blanc (73 per cent) and semillon (27 per cent) created in the tradition of the great white wine of Bordeaux, hand harvested from some of the oldest and most respected vineyards in Washington State.
Chaleur Blanc begins with careful hand sorting at crush, followed by gentle whole-cluster pressing to release free-run juice. After chilling in stainless steel tanks to separate the solids, they are able to achieve a clean and crisp profile. Lastly, the majority of their clarified juice is fermented sur lie in French oak barrels. Experience a wine of elegance with rich, deep layers of spice and fruit.
Critic Stephen Tanzer rated it 93+/100 and wrote: "Fully ripe, but exhilaratingly sappy aromas of tropical fruits, lemon oil, fig and honeysuckle. Very sexy, complex and smooth on the palate, with expressive flavours of citrus fruits, honey, wild herbs and flowers. (Upchurch described the wine as 'more Smith-Haut-Lafitte than Domaine de Chevalier in style', which isn't much of a stretch, considering its high quality in recent years).
"Finishes with outstanding subtle length and thrust. The sauvignon blanc from Sagemoor, reportedly the oldest planting of this variety in the state, makes up a good percentage of this wine. Incidentally, this is DeLille Cellars's 22nd year of making a white bordeaux blend in Washington." $51.20.
DeLille Cellars 2013 D2 Red is principally merlot (57 per cent) and cabernet sauvignon (33 per cent) along with pinches of cabernet franc and petit verdot. Dark fruit, fresh herb and abundant barrel-spice aromas are followed by bountiful, restrained black-fruit flavours that carry through the finish.$57.75.
• This column is an advertorial for Burrows Lightbourn Ltd. E-mail mrobinson@bll.bm or call 295-0176. Burrows Lightbourn has stores in Hamilton (Front Street East, 295-1554), Paget (Harbour Road, 236-0355) and St George's (York Street, 297-0409). Visit www.wineonline.bm.<;/i>
Comments
Commenting has been turned off.